Retired for the 3rd time, or is it the 4th?
Will it stick this time? Hmmmmm, maybe not.
I am already embarking on several new projects. Some, starting as soon as next week.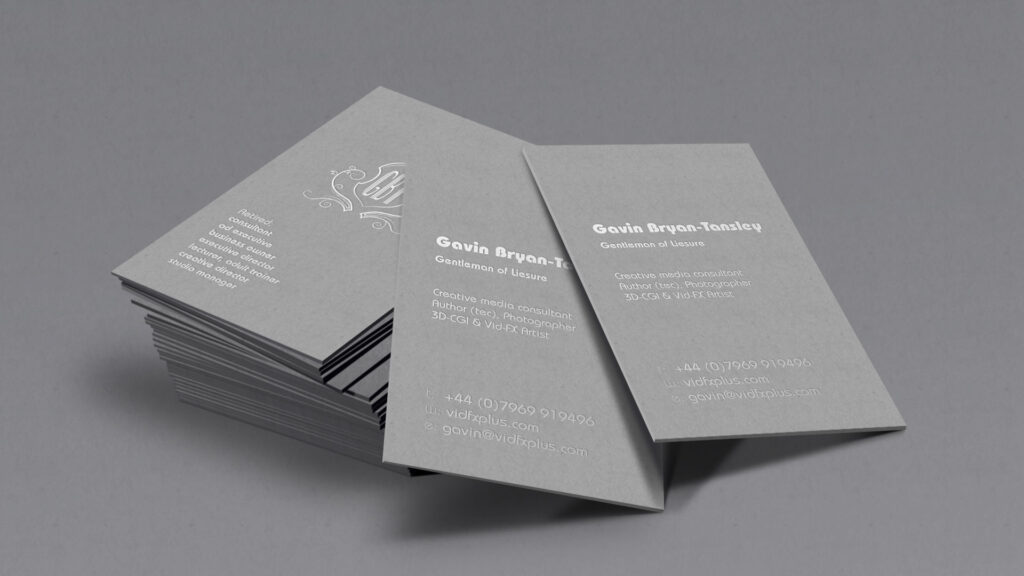 It has never really been about the money. It's that early retirement has previously proved to be, just so damn boring.
Now that, the London and Edinburgh hubs have been closed and their telephone numbers disconnected. This brings to an end, Vid-FX+'s involvement in the UK. Existing commercial projects, legacy copyrights, and licenses have been transferred to my overseas business partners and associates.
The 'vidfxplus.com' site and email addresses with continue for, at least, a two-year, transition period.
The …496 mobile number will continue as my personal number and my main point of contact from now on.
Gavin Bryan-Tansley